If Pharmacy Connect is installed and configured at a site, it can be used to help clinicians reconcile tracked medications (either or both controlled and non-controlled substances).
When a tracked medication is dispensed for a patient, Anesthesia Touch will present it on the medication grid: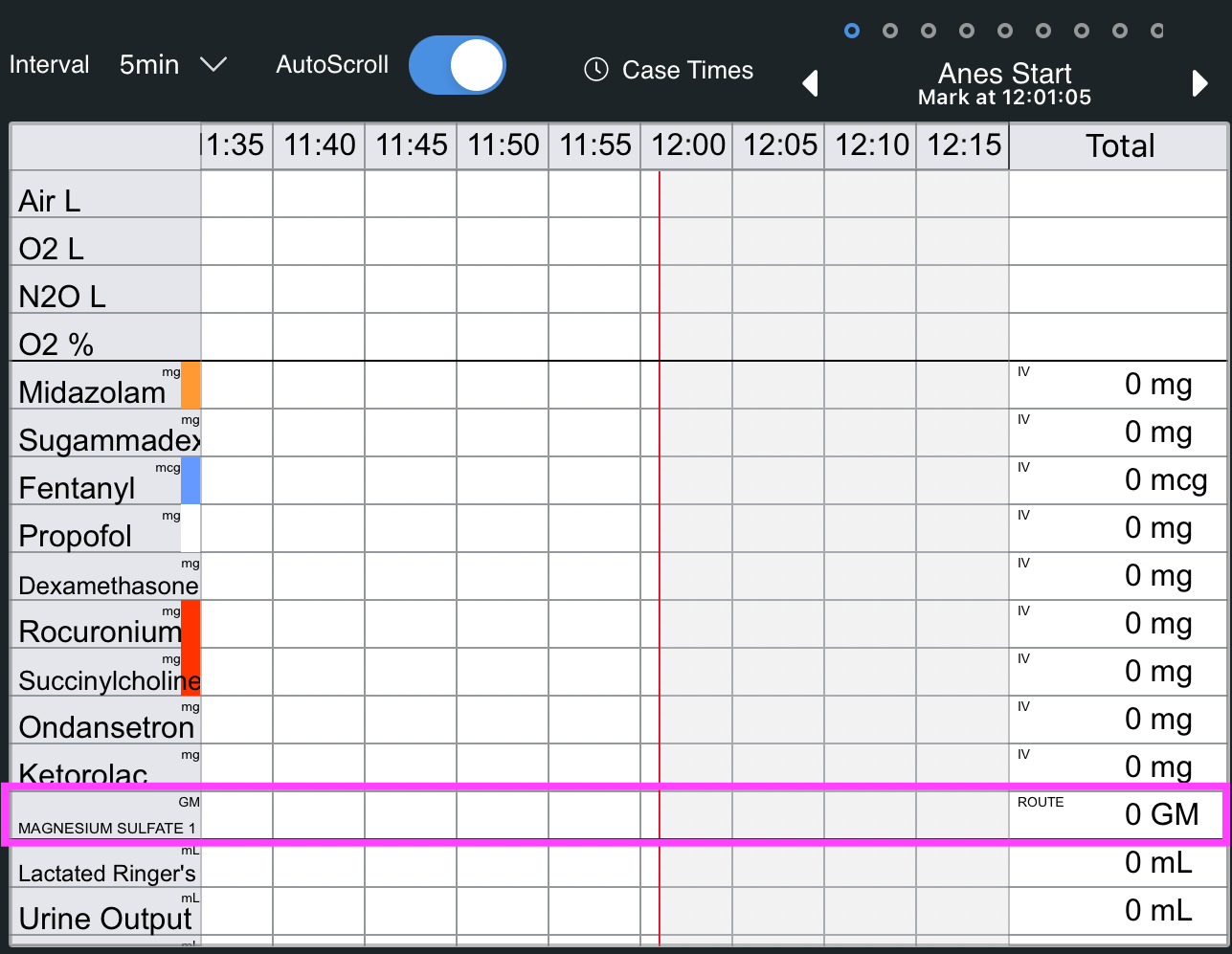 If no administrations are charted for the medication, and it is not returned or wasted to reconcile the dispense action, Anesthesia Touch will show an alert for the drug: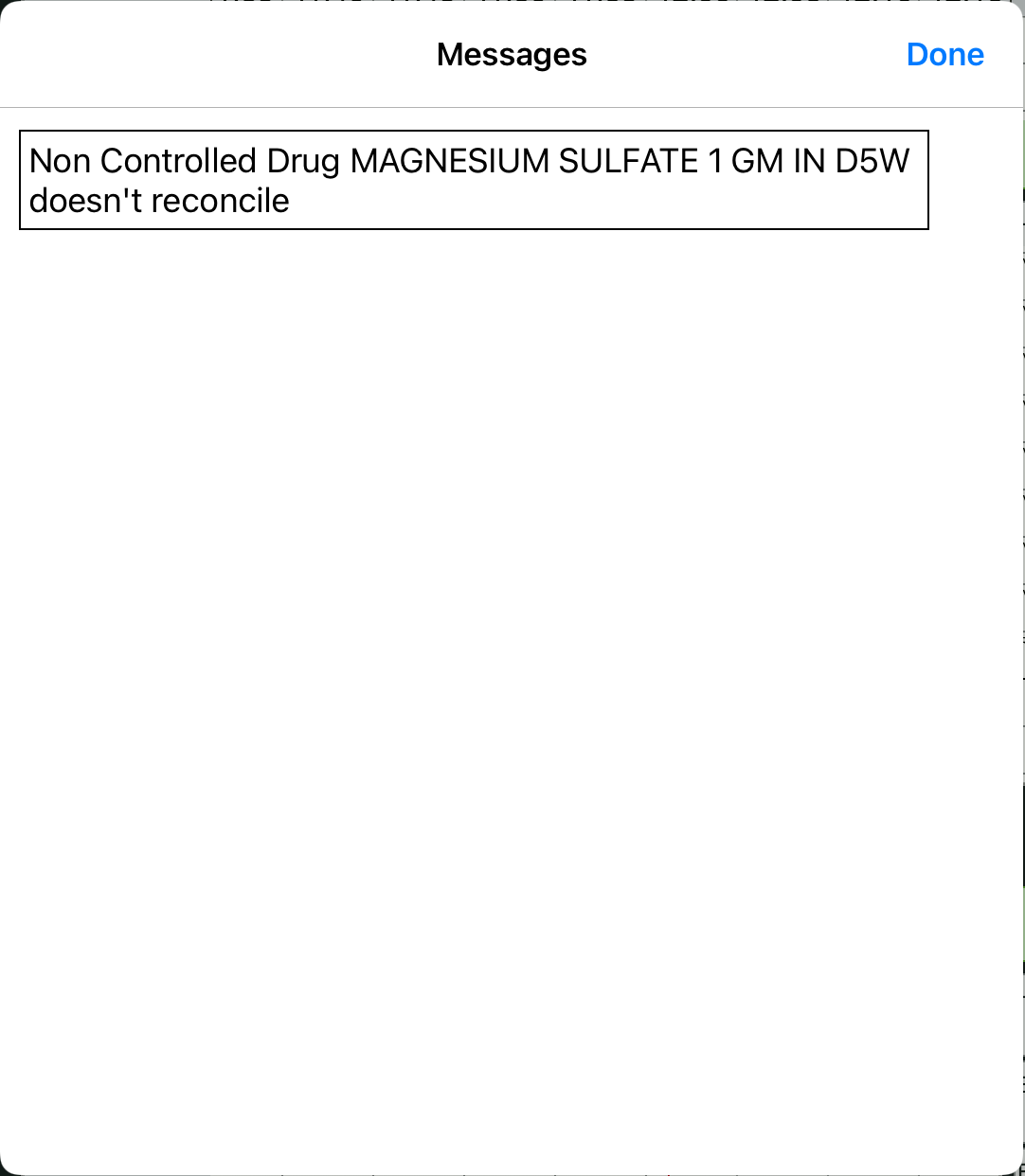 Alerts for unreconciled medications will appear when trying to finish a case (printing and sending the Anesthesia Record) , either requiring you acknowledge the alert (a "soft" alert) or preventing finishing the case until the issue is resolved (a "hard" alert):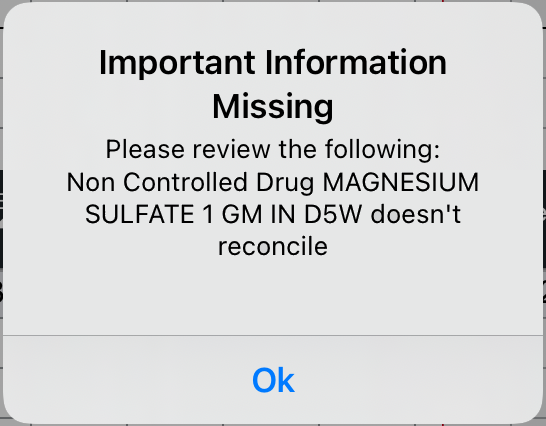 Before finishing the case, to see the details for Medication Reconciliation at any time, select the "Others" menu in the Toolbar and select "Med Recon:"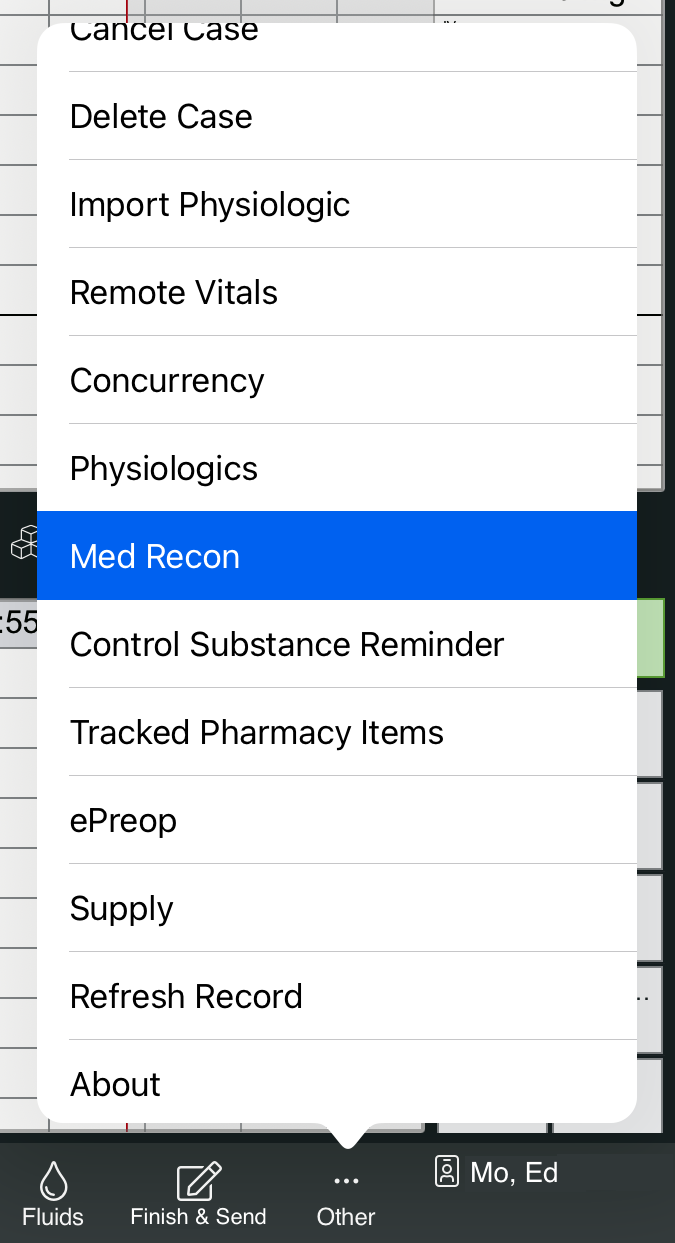 The Med Recon screen will show each medication, highlighting those that are unreconciled. The Med Recon "receipt" for each drug shows the dispenses, returns, wastes and total administered: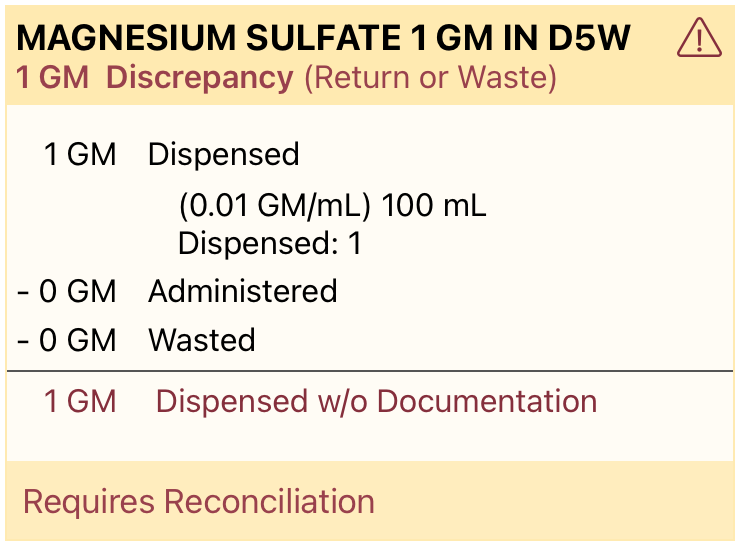 To add an administration to the IntraOp Record, return to IntraOp and chart the medication as normal from the medication grid. The administration appears on the grid as normal: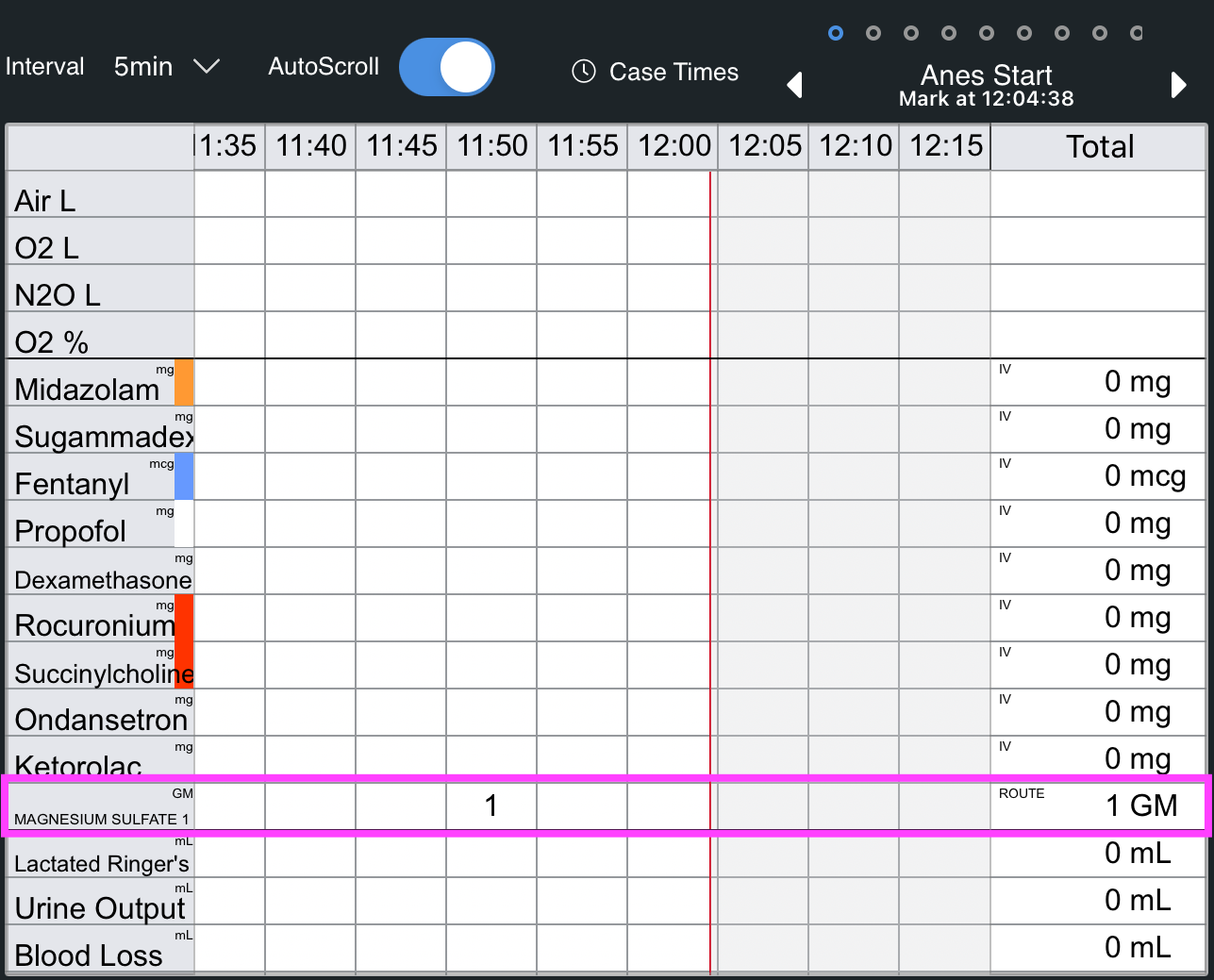 Returning to the Med Recon screen, the administration will be immediately reflected for the medication: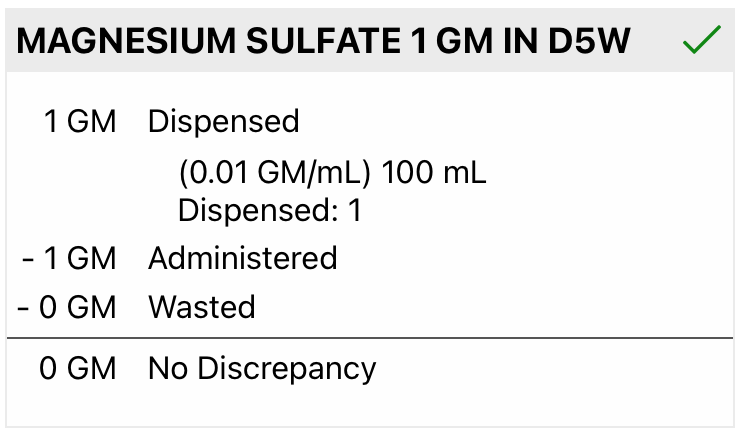 Medications can be returned or wasted at the dispensing system to reconcile the medication's balance. Anesthesia Touch will update in real time with information from the dispensing system.
Optionally, some installations may choose to allow clinicians to document waste directly in Anesthesia Touch. As a separate option, clinicians may be allowed to document exceptions to clear alerts.